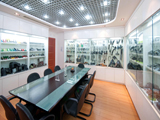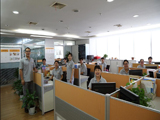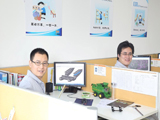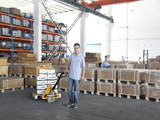 Who is COMBINE:
COMBINE is a vibrantbut very serious company. Over the last 15 years, we have expanded from traditionaltransmission parts towearing parts for combineharvesters, seeders, balers and cultivators. Thesereplacement components are for the most well-known brands - John Deere, Claas,New Holland, Case/IH, Massey Ferguson, Maschio Gaspardo, Laverda, Welger, and Lemken, amongothers. Meanwhile, to meet and exceed OEM clients`need, COMBINE invests in selectpartner factories, to further perfect its supply andQA systems.
What COMBINEcan do for you:
1. Genuine supply tosave time and avoid loss
2. Reduce your cost anddeliver in time

3. 100% quality assured
4. Service exceeding your expectations
COMBINE is an engineeringcompany, rather than a supplier. Before the order, our engineers meet to confirm thedrawing, technical points, assembly requirements andend-user working conditions like climate, soil etc., identify various needs to understand how best to meetthem.
Our professional QC engineers, and a dedicatedinspection room combined with support from an independent third-party testingcenter, contribute to the process of rigorous material selection and strict quality control throughout the production,inspection, packing, and delivery processes, like hardness, dimensions,surface, as well as chemical composition, failure analysis and performancetesting, to ensure only excellent products reach toour clients.
COMBINE guarantees quality 100% - for any part failingto meet the agreed standards, we offer 100% refund or free replacement, thoughrare.
Why COMBINEcan achieve such results:
Combine`s values: Integrity + Quality + Efficiency= Win-Win!
The valuesguide our work every minute.
Notsurprisingly, win-win brings us loyalty from our clients. The company`s initialcustomers are still COMBINE`s VIP customers today. At present, COMBINE not onlysupplies the largest machinery parts distributors in USA, Germany, Finland, andUkraine, but also the largest OEMs in Italy, UK and Bulgaria.
Что являет собой компания COMBINE:
Компания COMBINE является динамичной, и очень серьезной компанией. За последние 15 лет, мы выросли от производителей запчастей для традиционных трансмиссий до производителей запчастей для комбайнов, сеялок, культиваторов и пресс-подборщиков. Данные компоненты являются запчастями для самых известных брендов - John Deere, Claas, New Holland, Case / IH, Massey Ferguson, Maschio Gaspardo, Laverda, Welger, и Lemken, а также других марок. Помимо удовлетворения и превосходства ожиданий клиентов в OEМ, компания COMBINE также инвестирует в некоторые заводы своих партнеров, чтобы в дальнейшем совершенствовать свои поставки и системы контроля качества.
Что компания COMBINE может предложитьдля вас:

1. Поставкаоригинальных материалов сэкономит ваше время и поможет избежать потерь
2. Уменьшение стоимости и доставка в срок
3. 100% гарантия качества
4. Обслуживаниеза пределами ваших ожиданий
Компания COMBINEявляется инжиниринговой компанией, а не поставщиком.Перед выполнением заказа,наши инженеры проводят встречидля подтверждения чертежей,технические моментов, монтажныхтребований иусловий труда конечных пользователей, учитываяклимат, почву ит.д., а также в целях определенияразличных потребностей, и ихисполнения.
Нашипрофессиональные инженеры службы контроля качества, инспекционная лаборатория, приподдержке независимого испытательного центра, вносят свой вклад в процессстрогого отбора материала и контроля качества на протяжении всего цикла производства,инспекции, упаковки и поставки. Для обеспечения наших клиентов только лучшимипродуктами, проводится проверка твердости материала, соответствия размеров,поверхности, химического состава, атакже проводится анализ отказов и тестирования производительности.
Компания COMBINE гарантирует 100% качество - в случаях, которые бываюточень редко, когда клиент получает запчасти, не соответствующие установленнымстандартам, мы предлагаем 100% возврат денег или бесплатную замену.
Как компания COMBINE добилась таких успехов:
Ценности компании COMBINE: Добросовестность + качество + эффективность = Выигрышная комбинация!
Наши ценности управляют нашей работой каждую минуту.
Неудивительно, что выигрышная комбинация приносит нам только лояльность нашихклиентов. Первые клиенты компания COMBINE сегодня носят статус VIP клиентов. В настоящее время, компания COMBINE поставляетзапчасти к технике не только для самых крупных дистрибьюторов в США, Германии,Финляндии и Украины, но и для крупнейших OEM-производителей в Италии, Великобритании и Болгарии.